ABS + PP material waterproof rating IP67, carry it when you are outdoors in the rain, snow, or other weather conditions.

With 180 LEDs built-in, it is brighter and has a visible distance of 150m, ensuring safety during nighttime operation.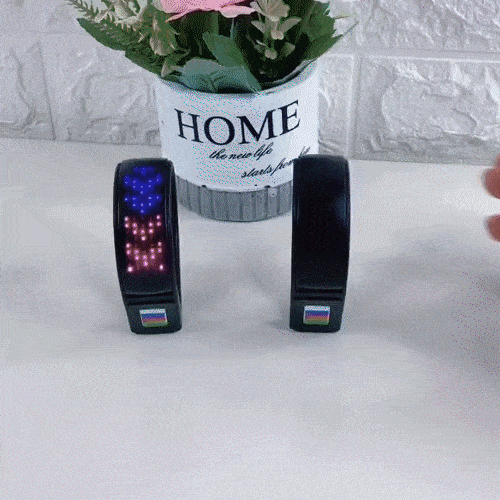 The built-in 180MAH lithium battery can work for about 8 hours when fully charged, providing you with a continuous happy time.

The shoe clip clip light does not need to be replaced with a battery, which is more environmentally friendly, convenient, durable and cost-effective.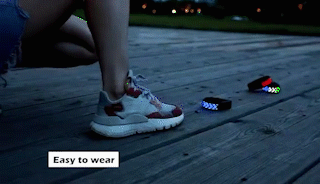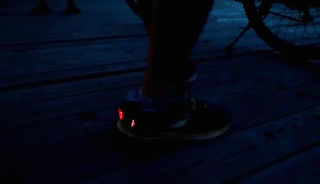 LED Magic Screen shoe clip
Screen color: blue, red, green, white, four colors
Single weight of product:60g (including packaging)
Product size:85.60 * 24mm
Product material: ABS + PP
Product charging: USB data cable
Battery capacity: 180mA
Continuous discharge about 8h


Product material product display mode is divided into 11 gears: gear
1: Full-screen display, gear
2: Full-screen breathing, gear
3: SPRT, gear
4: Water warning on both sides, gear
5: Dynamic fish, gear
6: Up, down, left, and right alternately, gear
7: Power on, gear
8: Keep distance, gear
9: Don't stop, gear
10: Keep going11: cycle play


Note:
Package Included:

1*LED Display Shoe Clip

1*USB Cable

1*Instruction